January 2018 Calendar With Week Template Printable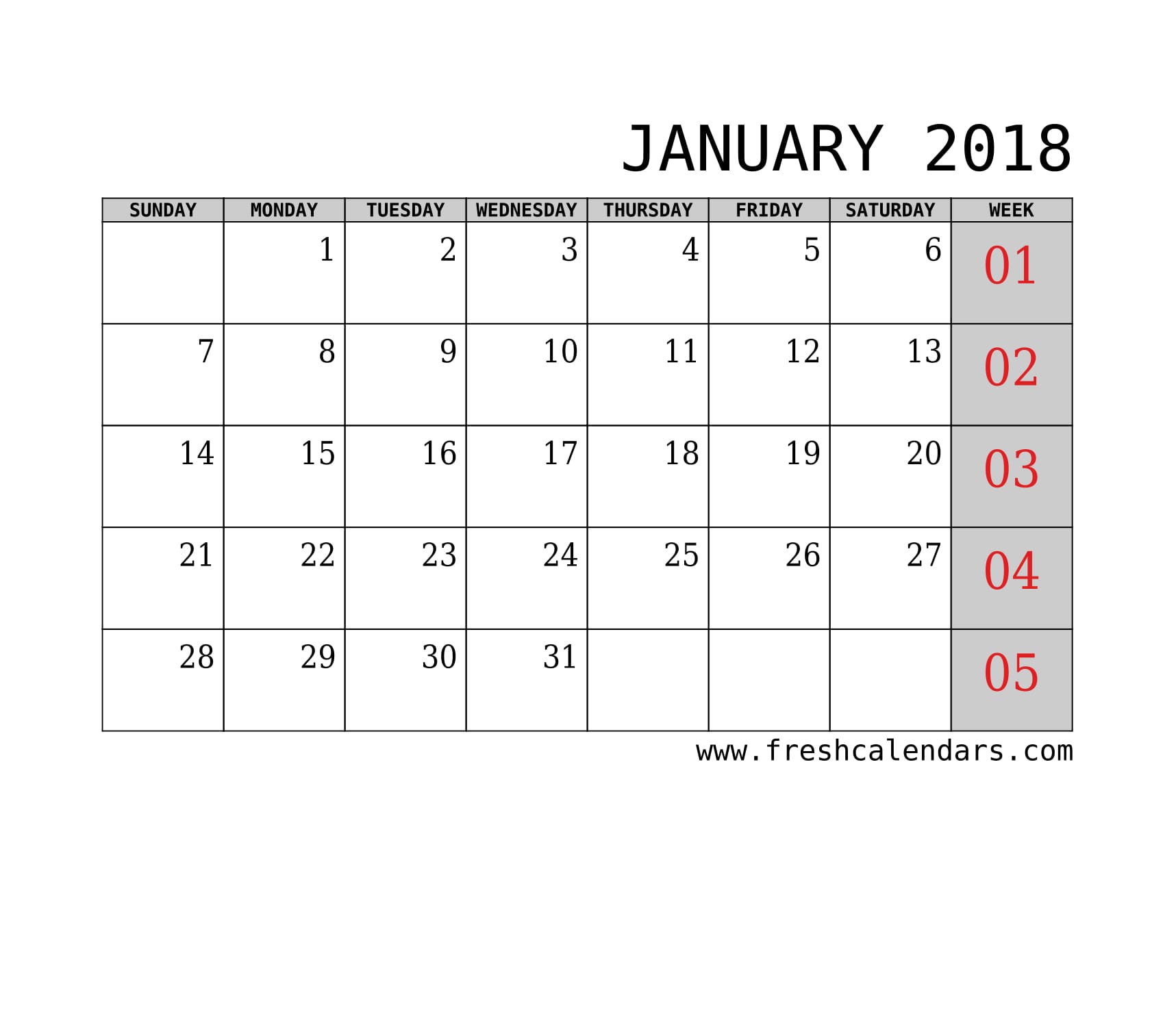 Multiple types of January 2018 are available such as daily calendar templates, weekly calendar, 2018 January monthly calendar, and 2018 yearly calendar.
You can also create your personal calendar using the calendar customization button.
You will also be able to see it very soon on the calendar of January 2019, 2020 and 2021 on this page.We have made multi-purpose calendar drawings for you. We have different types of calendars to help you keep track of daily, weekly, monthly and yearly calendars and birthdays, holidays, agendas, anniversaries, lesson plans, school schedules and much more.
I agree to the terms of use for using this calendar.
Print Download Customize Calendar
People who printed this calendar also printed.