Browse February 2019 Calendar
February is one of the coldest months of the year.During this month all the countries in the north pole have really bad weather.Especially snow brings the level of life to a standstill in this month.In America, many states are under the influence of heavy snow and cold air in February.For Example:New York,Boston,Chicago,Missouri..etc.The activities preferred for this month are usually in closed areas.You can check some activities in February on this As last year this year, February has 28 days, which last day will end on Wednesday(February 28,2019). March 2019 calendar, will be 31 days.
We have put together your business plans and many timetables for your various purposes. We have prepared a list for a very large February 2019 calendar for you. For example, you live in the US, you plan to travel to another country for your business plan or travel. Using our calendars, you can prepare holiday days and annual calendar plans in your country. Now, I want to tell you a little about the meaning of February. February is the second month of the year in the Gregorian and Julian calendars. It is the shortest month of the year as it is the only month to have a length of less than 30 days. The month has 28 days in common years or 29 days in leap years, with the quadrennial 29th day being called the 'leap day.'
February 2019 Holidays
February in Other Languages
Chinese (Mandarin) - yihyuht
Danish - februar
Dutch - februari
German - Februar
French - février
Italian - febbraio
Latin - Februārius
Spanish - febrero
Why are there 28 days in February?
It's a question that almost everyone has come to mind but can not get a satisfying answer.A geography teacher answers this question as follows: Actually, it is in the period of Caesar. Julius Caesar orders Sosigenes, an Egyptian astronomer, to solve the confusion. At that time it is known that 365 days a year lasted 6 hours.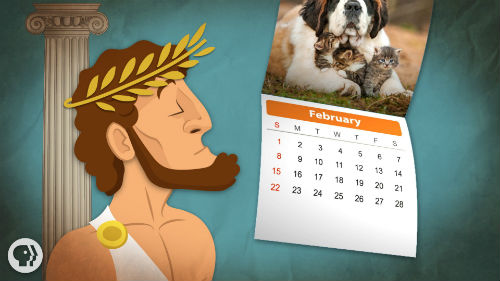 © Youtube / It's Okay To Be Smart
Sosigenes solution is as follows:
Every year will attract 365 Days.
It will increase 6 hours per day.
Increase hours will be added every 4 years.
And that year will be 365 + 24 hours = 366 days.
366 days will not be divided into 12 equal parts, 6 months 30 days, the other 6 months 31 days.
It was celebrated in New Year's Eve, then in March. Caesar also gives his wife's name to the moon. (March). Caesar said 'The first month is 31 days, the later ones are 30, 31'. February, the last month of the year, so 30 days every 4 years, 29 days in other years. This can be a ritual, you can watch it here for scientific details.
Now, we will list the special calendars for the month of February according to their intended use. If you want these free calendar templates, you can save on your computer or print out and use anywhere.Did not you enjoy the calendars we shared above? We want to have a few recommendations for February calendar catalog. Free February calendar 2019 sites for different purposes.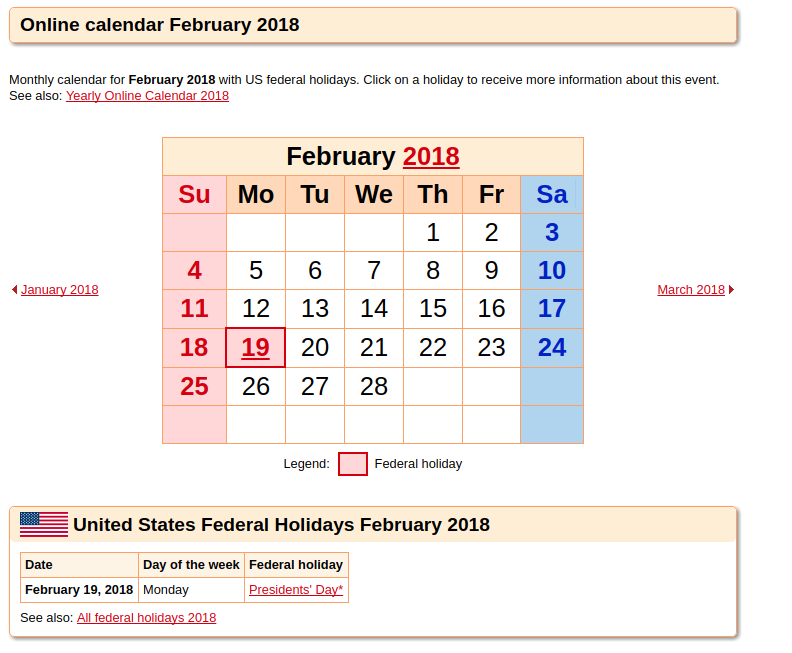 © Calendarpedia
As you know, our industry colleagues offer calendars with different formats via Calendarpedia. Practical, versatile and customizable with the theme of 2019 february calendar templates, you can download and use your computer free of charge with awesome themes. Now I want to give some information about their content. Calendarpedia has weekly, monthly, and yearly calendars, birthday calendars, anniversary calendars, and many other types.
You can access to 6 different calendar formats including 3 different portrait and landscape formats, you can save these options in pdf, excel, word and picture formats free of charge. More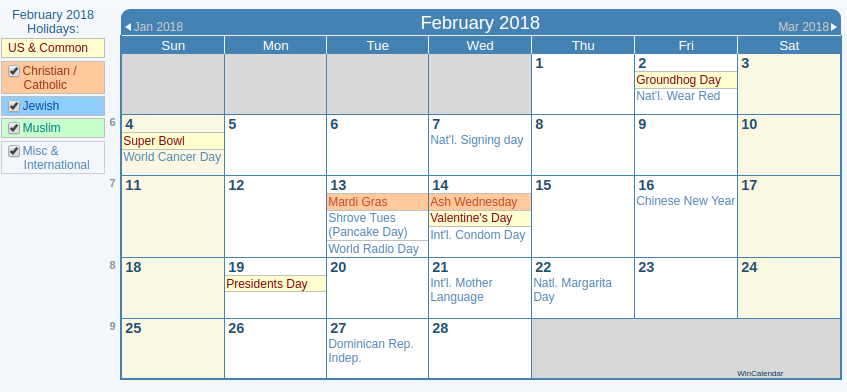 © WinCalendar
WinCalendar lets you download monthly holiday calendars. Also available are calendars for holidays in the US, Canada, United Kingdom, India, Germany, Australia and more countries.You can list category-based holidays like US & Common, Christian / Catholic, Jewish, Muslim, Misc & International. The website has about 15 years of experience. You can view calendars on your web browser in html format, then print them. More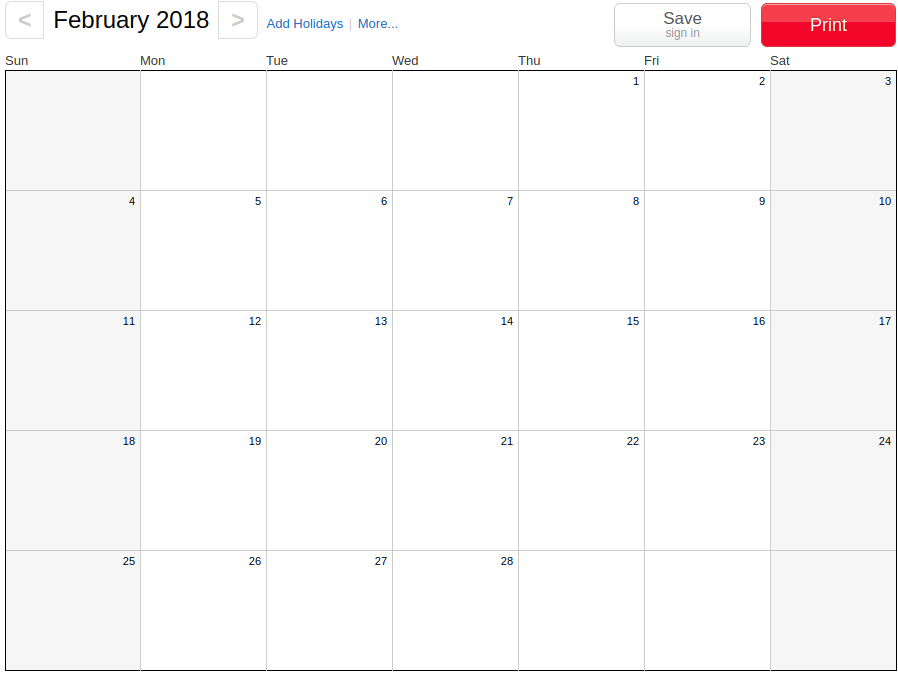 © Print a Calendar
Its purpose is to make calendars more useful and manage everywhere. Simply click on the 'Print' button on the calendar to get the output of your calendar.You can use february printable calendars vertically and horizontally on different paper types (regular letter paper, legal, 11x17, A4).
And you can customize your calendars with personalized notes.The other thing that you claim is that you can download calendars in PDF format without internet access and get out quickly without needing internet. More